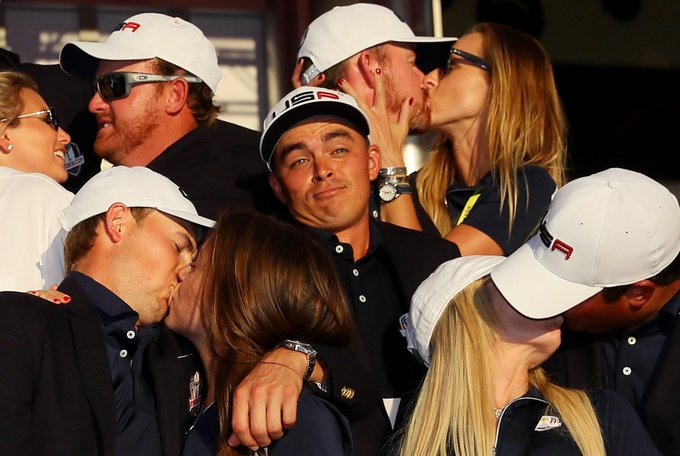 Rickie Fowler's week just got busier after announcing his engagement to girlfriend Allison Stokke, a former track and field star at the University of California and current pole vaulter.
Fowler will play in next week's U.S. Open and Shinnecock Hills.
He announced the engagement on Instagram on Friday.
Stokke replied to the post: ""Yes!!!!!!!!!!!!!!!!!!!!!!!!!!!!!!!!!! And happy national best friend day to my best best best friend! I love you!!!""
"What. A. Week. So proud to stand alongside this man!" Stokke posted on Instagram.
The 29-year-old Stokke was an All-American high jumper at Cal and officially began dating Fowler last year.
Fowler is the No. 7 ranked golfer in the world and has four career PGA Tour wins. He will look for his first career major championship at the U.S. Open, which begins on Thursday.
In April, Stokke caddied for Fowler at the Masters, but Fowler finished just one stroke behind winner Patrick Reed after shooting a five under on Sunday in Augusta.