Mandy Moore Is Engaged to Musician Taylor Goldsmith
Mandy Moore is engaged!
The This Is Us star's boyfriend, Dawes musician Taylor Goldsmith, proposed after two years of dating. Moore was spotted wearing what appears to be an engagement ring at Caffe Luxxe in L.A.'s Brentwood neighborhood Tuesday.Moore and Goldsmith celebrated their anniversary just a few months ago, with the actress dedicating a sweet post to her now-fiancé on social media. "The best 2 years," Mandy penned. "Never not smiling with you, T."All eyes will be on the newly engaged beauty as she's expected to attend the 2017 Emmy Awards on Sunday, presumably with a dazzling diamond bauble on that finger.

The soon-to-be husband and wife stepped out together months after Mandy filed for divorce from singer-songwriter Ryan Adams after six years of marriage. Their split was finalized in June 2016.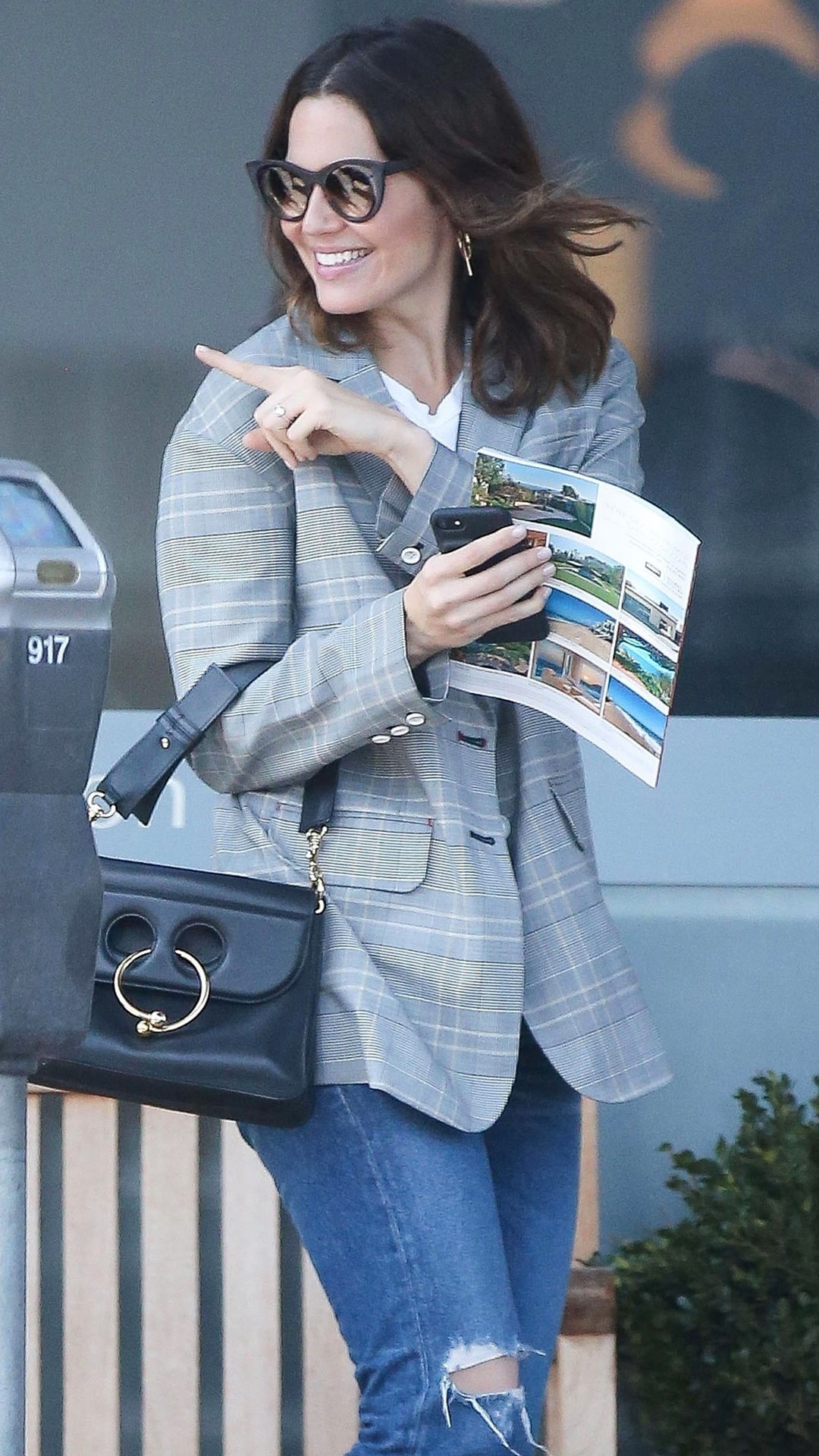 Earlier this week, the actress sported an elegant diamond bauble on her ring finger as she stepped out to celebrate with a few family members.An eyewitness tells E! News, "Mandy was here yesterday afternoon with three older adults grabbing coffee. I did not notice that she had a ring on her finger, but I did notice how good of a mood she was in. Celebrities come in here all the time and she was one of the nicest and happiest.""She got a latte and paid for everyone's drinks," the eyewitness adds. "Her and the others she was with were laughing, hugging and very cheerful. It looked like they were celebrating something."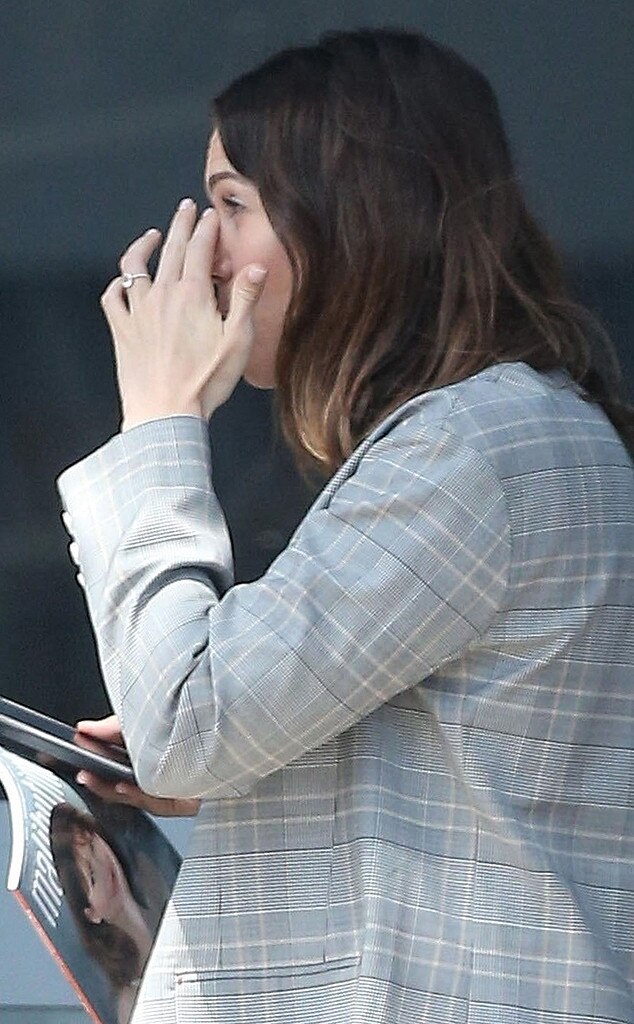 The source overheard Moore express "how 'excited she was' for something as she was walking out the door. It was a very quick visit, but she had huge energy and a huge smile on her face."Moore recently revealed to People that she and Goldsmith were living together in a temporary pad as renovations took place on the home they'll soon share.Mandy's had quite a year on the career (and now romance!) front, thanks to This is Us' wildly successful first season on NBC. She told E! News playing a mom on TV has definitely influenced the 33-year-old's biological clock, so who knows what the future holds for her and Taylor.