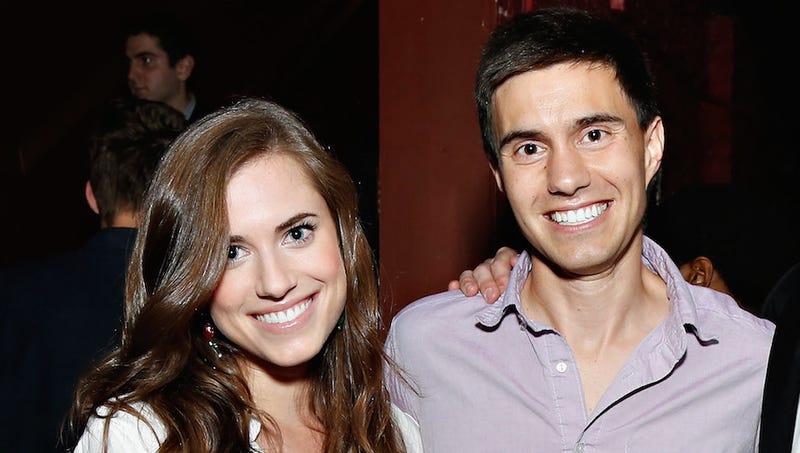 On Saturday, Girls actor Allison Williams married College Humor founder Ricky Van Veen in an idyllic ranch ceremony in Saratoga, Wyoming. I was not invited for some reason, but as a native of Wyoming, I can tell you some things about her wedding without having actually attended the ceremony.
Friday evening, news broke that guests were flying into Denver International Airport, then being bussed to a remote location in Wyoming for the nuptials. Since, essentially, all of Wyoming is remote, I automatically deduced a few things. First, whereas Jackson Hole is the place most rich and famous people like to frolic in my home state, Allison Williams' wedding was not in Jackson Hole. If it had been, they would not have flown into DIA, which is many hours away. And, because the logical (read: only) major route from DIA to Wyoming is I-25 North, I safely assumed that they were headed somewhere within or outside of my hometown of Cheyenne, as it is the closest location with accommodations even remotely suitable for a wedding of this size and prestige, and is located about an hour and 45 minutes from the Denver airport.
Either that, or—could it be? Could the Williams-Van Veen Wedding have been held at Terry Bison Ranch, the bison ranch just across the Colorado-Wyoming border, whose tagline is "the West the way you want it" and whose event activities include pony rides and a Sunday lunch train?
I immediately began my reconnaissance mission, texting my cousin Ana to see if she'd heard anything about a crazy celebrity wedding in Cheyenne.
Since my own cousin new-phone-who-dissed me, I decided to double down on my sources and also text Cindy, who is Ana's mom and also my cousin (we have a large family). Though Cindy had no idea who Allison Williams is, she asserted that perhaps the Williams-Van Veen wedding would be held at the much fancier Hereford Ranch in Cheyenne, before changing the subject to when would be a good time for her and my mom to come visit me in New York.